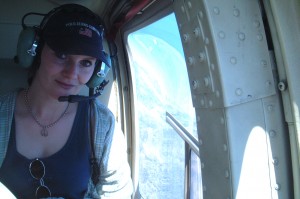 Catherine has been a full-time freelance writer since 2002, and has had articles published in magazines such as American Style, Boys' Life, Chicagoland Business Elite, Writer's Journal and youngARTS. She specializes in writing about dance, fitness/wellness, business, teaching, education and travel, but enjoys writing about a variety of other subjects as well. Catherine is also the co-editor for Freelance-Zone.com, a blog geared specifically for writers. Catherine's photography has been published in magazines such as Highland Dancer, Classical Singer and Dance Teacher. While her primary focus is on dance photography, she has supplied many photographs that have accompanied her written work, both online and in print. For 35 years, Catherine has been involved with dance and has been an instructor for over 20 years. She has served as the dance teacher in the Fine Arts Department of a college preparatory high school and as an adjunct professor in the Human Performance Department at a private university in Illinois. She has lectured extensively on dance and has also held the position of Outside Europe Representative for the National Dance Teachers Association in the UK.
Q. You have a long history of involvement in dance. How did that begin?
I've been involved in dance since I was five years old after breaking my arm trying to do a flying cartwheel in gymnastics class. Mom thought ballet would be safer, and I found I had an aptitude for it. Sometimes things just work out the way they are supposed to!
Q. What do you enjoy about dance?
I love combining movement with music. I also think that the challenge of trying to do the steps perfectly is a constant motivator. You have to focus very closely on what you are doing and everything else falls away.
Q. What's your philosophy of dance teaching?
Make sure you are doing it safely. If you don't know anything about the physiology of the body and biomechanics—learn. You want to teach people dance, but you don't want them to hurt themselves in the process. This is your responsibility, and you need to take it seriously.
Also—I try to be encouraging and to make it fun.
Q. You're also a writer and a photographer. How has your dance experience influenced your writing and your photography?
When I began writing, I sought out a subject that I knew—dance. I wrote for Dance Teacher, Dance Spirit and other arts publications. That is how I got my start, and it eventually resulted in my current endeavor, 4dancers.
As for the photography, I began taking pictures to go with these articles. After a while, I also did some art photos of dancers—it was a great creative outlet. It was a way to stay connected to performing without actually doing it myself.
Q. What got you interested in writing and photography?
I wanted to do something creative to replace performing and was hoping that writing and photography would provide that type of outlet for me. They have. A dance career can only last so long, but writing you can do forever.
Photography is extremely creative, and the nice part about it is that your eye changes with time. It's always a new experience when you look through the lens. The learning curve is tough, but once you know what you are doing, it is an amazing thing. I love being able to freeze one moment in time forever.
Q. How did you get started writing for magazines?
I actually took a few long shots that paid off. Before I wrote for dance publications, I sent a query about setting up a fish tank in to Boys' Life. They bought the piece. A few other long shots I sent out brought sales as well.
Q. What subjects do you write about and why?
I write about almost everything. I've written about cars, dogs, lipstick, travel, food, dance, writing, community events, healthcare, building, recipes, fitness, art, teaching and a ton of other subjects. I'm interested in all kinds of subjects, so that makes it easy for me to find work.
I love researching things, and writing is the perfect career for those who have a curious streak. It's a great match for me.
Q. Do your photographs usually accompany your articles?
I'd say about ¼ of the time. Depends on the subject and the magazine, but I offer pictures if I have them available. Some magazines like to use their own, while others really appreciate having artwork available. Some pay extra, some don't. It varies quite a bit, but it's nice to be able to do them if need be.
Q. What's your advice for writers trying to get magazine jobs?
Be tenacious. If you can't take rejection, this is not the business for you. You will be rejected repeatedly, and most of the time it has little to do with your talent or ability.
Also, study the magazine—especially the ads. They tell you about the reader. Most new writers don't really get the art of the pitch. Listen to the "voice" of the publication and pay attention to the kinds of articles they run.
Q. You live in town with an incredible amount of Frank Lloyd Wright architecture. Has that in any way influenced your dancing and/or your writing?
Oak Park, IL does have an amazing amount of Frank Lloyd Wright homes. Growing up there, it seemed natural to write about them, and I did some travel writing that featured Unity Temple. I have also written about the tour of Frank Lloyd Wright homes that is offered in the area.
When you have something that is as unique as that right where you live, it is a great thing to focus on when you are looking to pitch an article. Sets you apart from the crowd.
Q. Do you have any books planned?
I have worked on two books in the past, but only as a collaborator. I learned how much work it is to produce a book. Right now there isn't anything I feel compelled to write about enough to go through that process.
Hats off to those who take it on—it's no picnic.
Q. What do you like most about writing?
The freedom of the career is a big one for me as a freelancer. I work hard, but I keep my own hours. I like the creative aspect of it as well.
Q. What do you like least?
The unstable nature of the work. Sometimes you are so busy you can't see straight and other times there is no work to be had.
Q. What advice do you have for writers?
The more you learn about this career, the better things will be for you. Talk to other writers. Read books about the craft. Visit blogs that give advice. It takes a while to get established and you can learn a lot from the experiences of others. Take advantage of that.
Q. What kind of advice can a writer get from your website?
Freelance-Zone.com is an information clearinghouse for writers. We give advice on everything from how to get jobs to how to edit your work. There are tons of resources for writers on the site and we strive to help writers of all levels "work smarter, not harder".
Q. What's the secret of your success?
I'm an eternal optimist who is persistent and a little lucky.
Q. Who was responsible for your early training?
My earliest dance training was in Oak Park. I studied with a woman named Louise Engstrom, who was an amazing teacher. When I outgrew the studio, she told me to go downtown to one of the schools in Chicago to study and grow. I thought that was a very unselfish act on her part.
From there I went to study at Chicago City Ballet under Maria and Marjorie Tallchief and then Hubbard Street Dance Company's Lou Conte Dance Studio.
Q. What was your dance dream?
Honestly, I don't think I ever had a specific dance dream. I just took it as it came and enjoyed each performance. Great question! I never thought about it before…
Q. What were some of the obstacles you've had to overcome in your career?
I had Achilles tendinitis and it impacted my training quite a bit for a few years. That was a very hard time in my life. Eventually it got better and I was able to get past it, but there is nothing worse than a chronic injury. It really takes the wind out of your sails when your body is your instrument.
Q. What drives you?
You can never see around that next bend in life. And I'm always curious to see what's there. It keeps me moving.
Q. What's your biggest challenge?
Taking the time to relax and unwind. I love what I do, so I tend to put in a lot of hours. It's not the worst problem in the world to have, but I could be better about "me time".
Q. Where do you get your inspiration?
Different places. I can't really tell what will impact me until it happens. I think opening your eyes and looking for fresh experiences helps. If you stay static too long, you start to wither. I think that precious few people will find inspiration without at least being open to it.
To check out Catherine Tully's website, click here: Catherine Tully
To check out Catherine Tully's writer's blog, click here: Freelance-Zone
To check out Catherine Tully's dance blog, click here: 4dancers